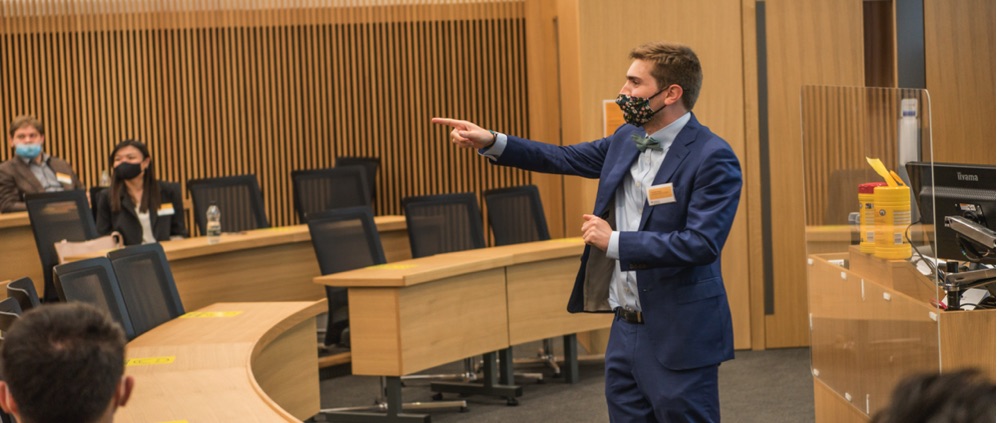 Social scientist & management scholar, University of Cambridge
Welcome on my webpage!
I am a Franco-British social scientist based at the University of Cambridge. Formally, I am an Associate Professor in Organisation Theory and the Deputy Director of the MBA Programme at the Cambridge Judge Business School. In collegiate Cambridge, I hold a Bye-Fellowship at King's College where I co-direct the King's Entrepreneurship Lab. I teach organisational behavior and theory, and leadership in the business school and sociology and behavioural science in the human and social sciences undergraduate programme. In 2020, I was listed as one the 40 under 40 Best Business School professors by Poet&Quants, and one of the MBA professors to look out for in 2020 by Business Because. 
I am also a faculty affiliate at Audencia Nantes (where I got my MSc), and have taught in a number of institutions including the University of Oxford, SciencesPo (where I got my MPhil), HEC Paris (where I got my PhD in 2014) and I held visiting positions in a variety of universities including Columbia in the City of NY.
Before joining academia I worked in the investment banking industry, and in lobbying and international organizations in London, Washington DC and Paris. I support and consult for a variety of clients in the public and private sectors around issues of corporate culture, human resources and communication.




My research interests mainly lies at the intersection of economic sociology, organization theory and ethics. I look at negative social evaluations (stigma, disapproval) and their antecedents (misconduct, norm violation) in the context of professional service firms (investment banks, audit firms) and cultural industries (theaters, museums). I have published in a variety of outlets in the fields of management, sociology, ethics, psychology and in practitioner outlets.
In 2020, I published a book with Stanford University Press, entitled The Power of Being Divisive: Understanding Negative Social Evaluations (You can get it here), which was reviewed in the Financial Times. The book was shortlisted for the FT/McKinsey Bracken Bower Prize, a runner up for the George Terry Award of the Academy of Management and the Axiom Medal.
I also act as an Associate Editor for Business & Society, and Co-Editor of the essay section for the Journal of Management Studies. I was previously editor-in-chief of M@n@gement, a pioneer outlet in the field of open access and open science. I sit on the board of Organization Science, Journal of Management, Journal of Management Studies.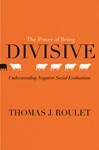 Contact: troulet at gmail